Southeast Asia is one of the three regions in the world that will be hit hardest by climate change1. The main impacts in Malaysia will be increasing temperatures, extreme weather events, and sea level rise.
Increasing Temperatures
An approximate increase of 3°C by 2100 is the current estimation for Malaysia if all unconditional Nationally Determined Contributions (NDCs) are implemented2. For comparison, 2ºC is the threshold at which climate change becomes a serious threat. Furthermore, the Urban Heat Island (UHI) effect, which warms cities 2-8ºC above surrounding rural or natural areas, will exacerbate this increase. Research also shows that the UHI is increasing, as cities are warming up 29% faster than rural areas3.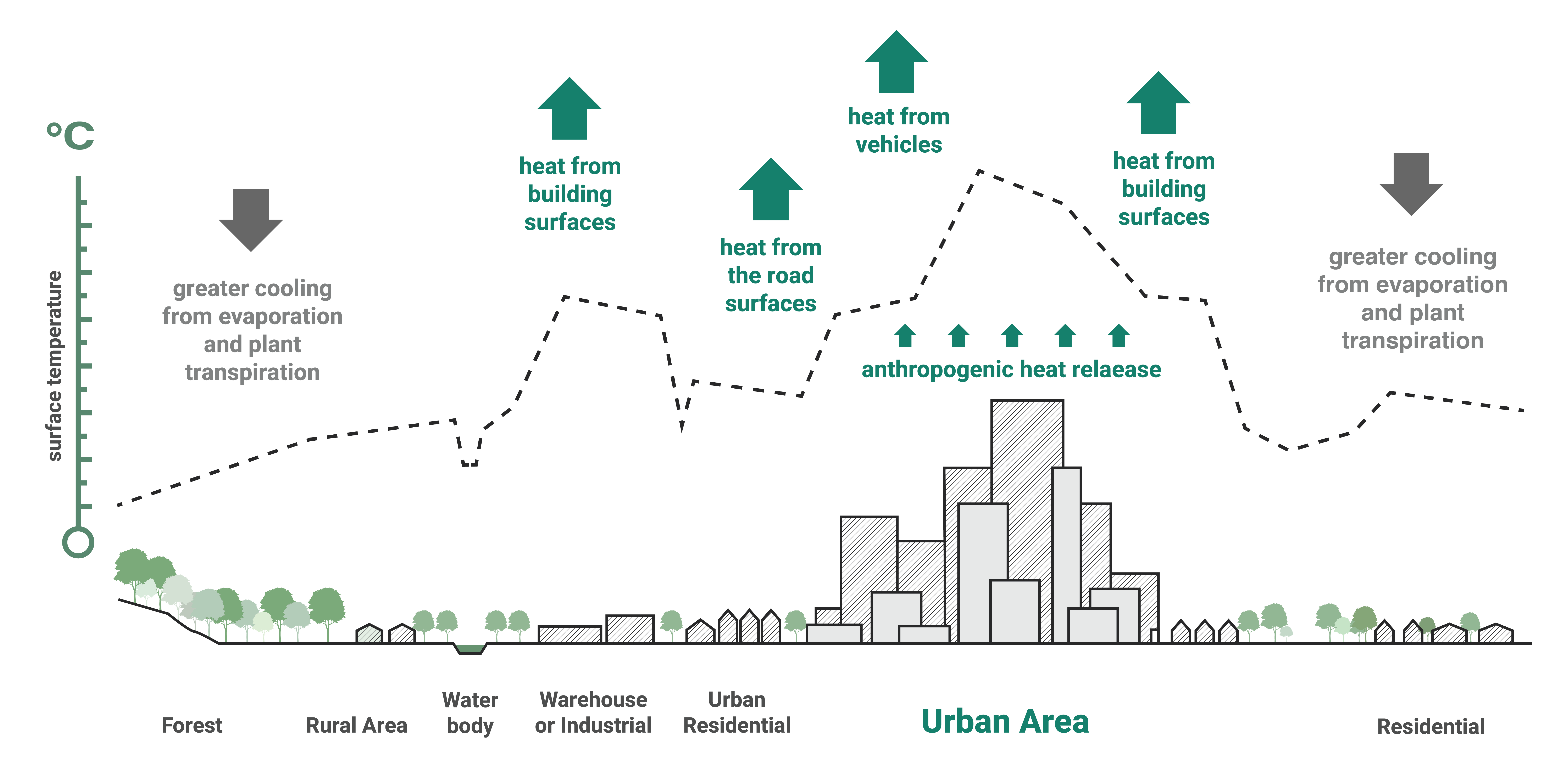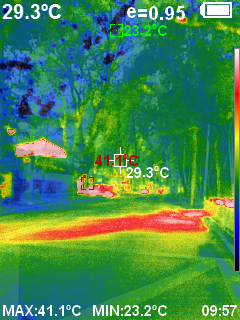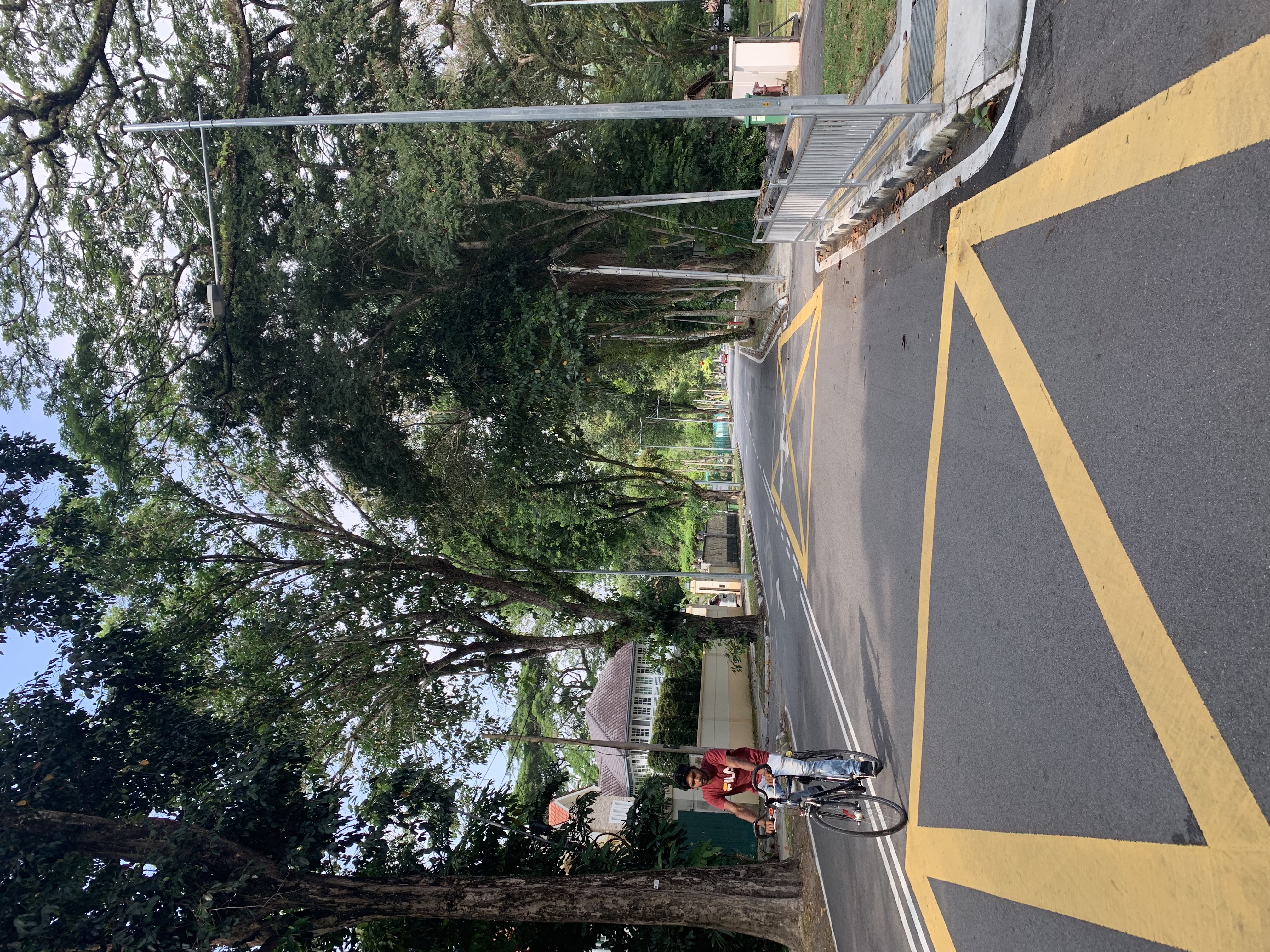 Jalan Brown, images taken at 9:57 a.m.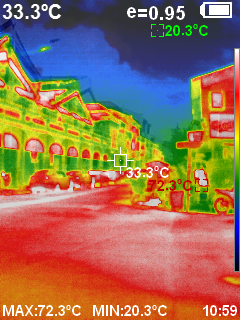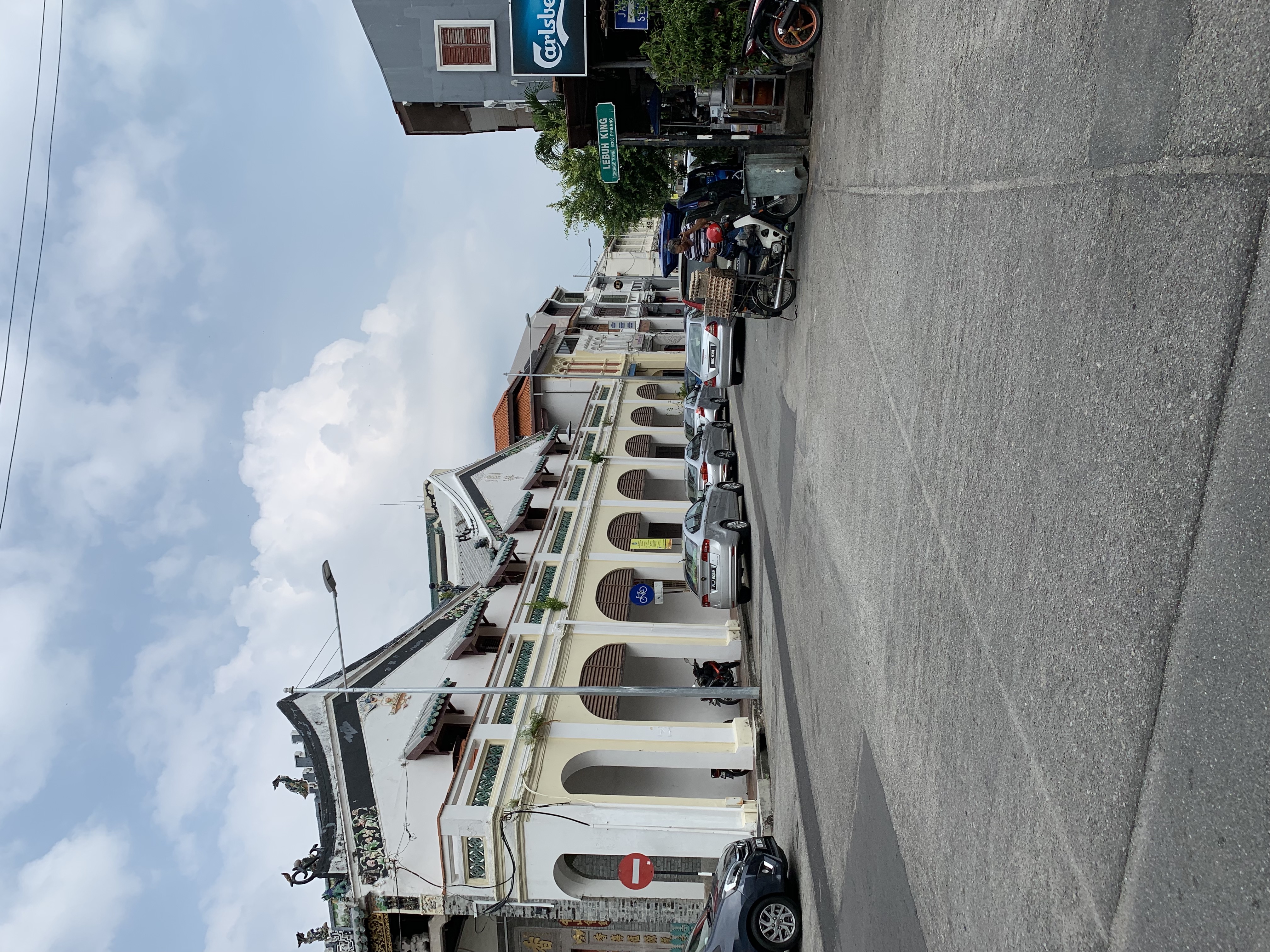 Lebuh Gereja, images taken at 10:59 a.m.
A difference of 29.8°C in surface temperature can be observed between the images taken at Jalan Brown, a partially shaded tree-lined street in the Northwest part of George Town, Penang and Lebuh Gereja, a non-shaded street in the UNESCO World Heritage Site of George Town, Penang.
Source: Produced by Think City with a Perfect Prime IR0006 Thermal Imager Camera on 12 July 2019.
Extreme Weather Events
An increase of 15% in absolute volume of rainfall was registered in the past 40 years4; average precipitation is predicted to increase further for all of Peninsular Malaysia5. There is also a clear trend of changes in rainfall patterns, with more concentrated rainfall and longer periods of drought.
In November 2017, Penang experienced its worst recorded flood due to strong winds and torrential rain from a tropical cyclone, which led to: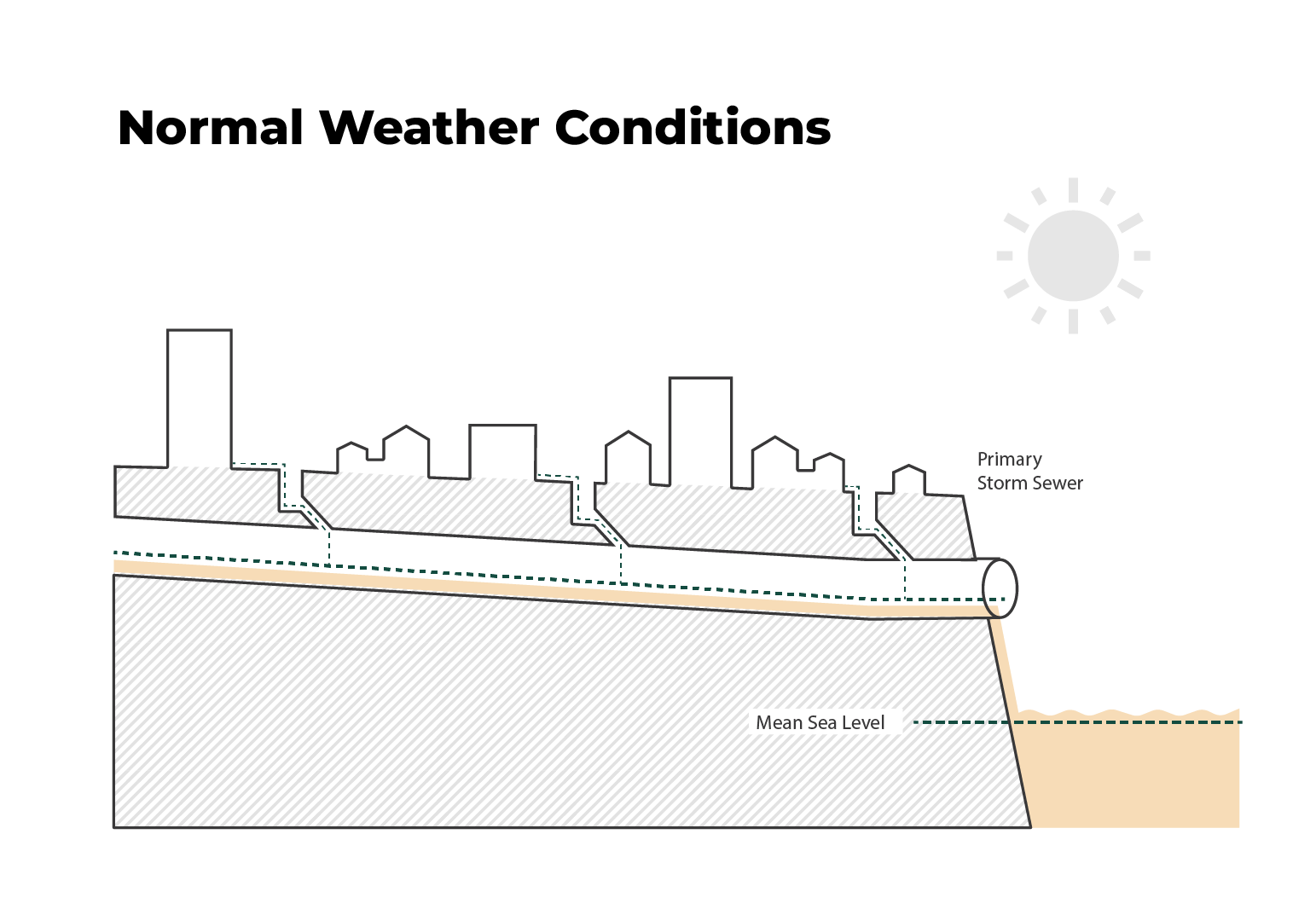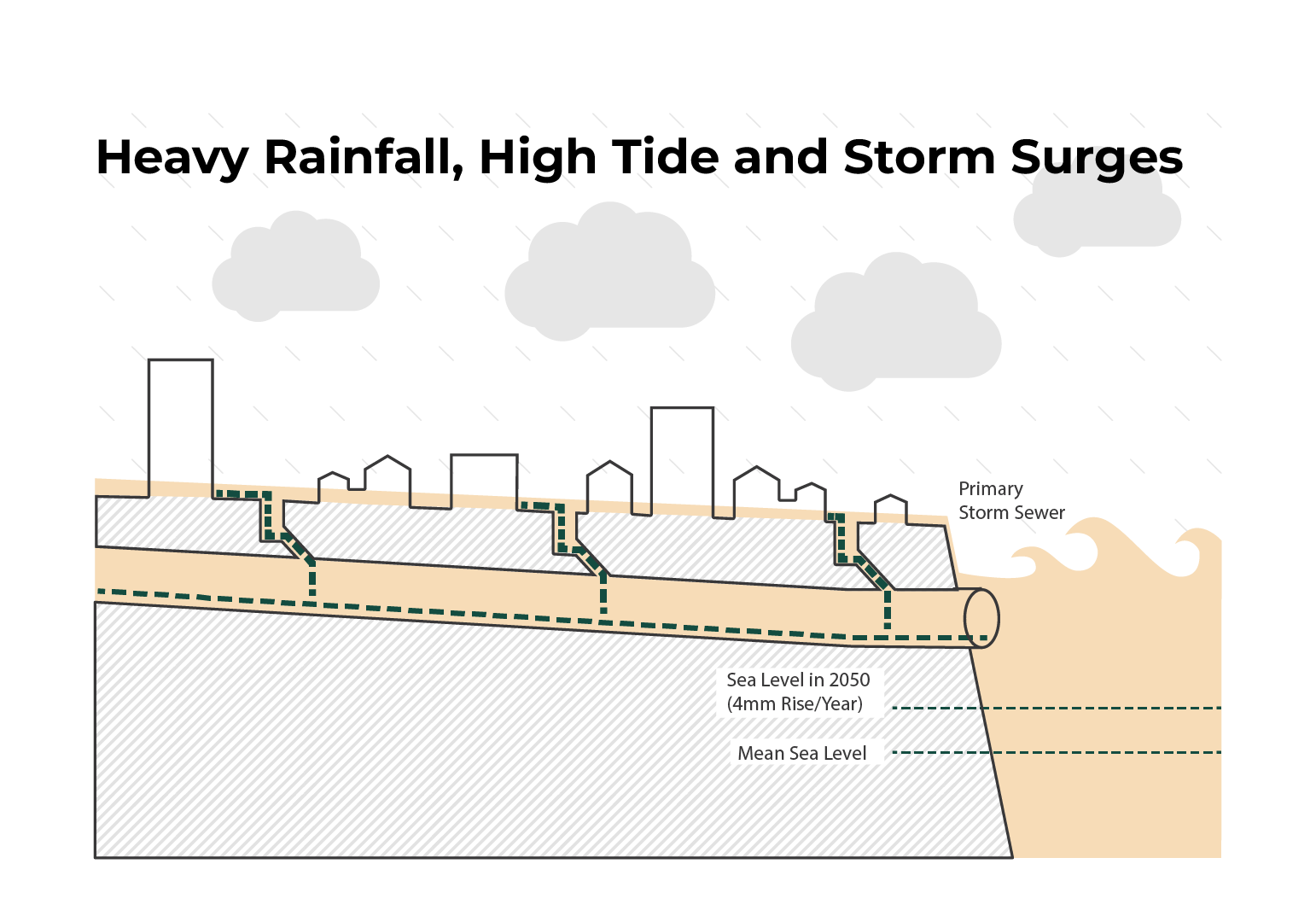 A combination of increased urbanisation, heavy rain, tides, and storm surges results in floods as stormwater cannot discharge into the sea or infiltrate the ground table. Expanding built areas result in reduced stormwater absorption capacity, and increased volume and concentration of rainfall have exposed Penang Island to flooding.
In December 2021, eight states in Peninsular Malaysia experienced flooding, which led to:
Sea Level Rise
Sea level rise poses several threats, including saltwater intrusion into rivers and aquifers and coastal erosion. Between 1984 and 2013, the total average sea level rose at a rate of 3.67 (± 0.15) mm/year in Malaysia, which is higher than the global average12. Projected sea level changes from 2001 to 2100 vary regionally, with the lowest projected changes expected at 2.53 mm/year and the highest at 5.17 mm/year13.
In Malaysia, 1,349.3 km of coastline constantly faces erosion, and of these, approximately 55.4 km falls under the Critical Erosion category. Projected sea level rise indicates that except for Labuan, 37 out of 344 areas of coastline under the Critical Erosion and Significant Erosion categories will be vulnerable to sea level rise by 203014.
Coastal erosion sites are classified into three categories:
Critical: Areas suffering from coastal erosion where shore-based facilities are in imminent danger of loss or damage
Significant: Areas where shore-based facilities are expected to be endangered within five to 10 years if there is no remedial action taken
Acceptable: Erosion areas that are generally undeveloped with minor economic loss if erosion continues unabated